Browse Franchise Systems and Business Opportunities by Name

Welcome to The AC Cleaning Co.! We are dedicated to empowering individuals to venture into the lucrative air conditioning cleaning niche and establish their own successful businesses. With Australia's ever-growing demand for air conditioning systems, the market presents a remarkable opportunity for entrepreneurs seeking to capitalize on this industry. Australia's hot and humid climate, coupled with a high prevalence of air conditioning usage, has created a substantial market that is continuously expanding. At The AC Cleaning Co., we provide comprehensive training, resources, and support to help aspiring entrepreneurs tap into this thriving market and build profitable businesses in the air con cleaning industry. Join us today and embark on an exciting journey into a promising and in-demand business sector.

David Pollard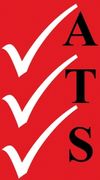 Looking for a franchise with on-going repeat business, large territories, and access to an existing client base to get you started? With over 20 years' experience, Appliance Tagging Services (ATS) are Australia wide specialists in Electrical Testing and Tagging in accordance with AS/NZS 3760:2010. Providing expert technical, admin, business and sales support, access to our national client base and comprehensive on and off-site training, ATS are committed to helping its franchisees grow profitable and successful businesses. No prior electrical experience is required, just a passion for safety and a commitment to growing your business.With low entry fees, minimal franchisee administration, and average returns between $1,000 and $3,000 per week an ATS franchise may be just the opportunity for you. ATS were named FCA Emerging Franchisor of the Year 2011 and the FCA National Franchisee of the Year 2013 (less than 2 staff). For further information please contact Chris Longley, Franchise Operations Manager. Call Send SMS Call from mobile Add to Skype You'll need Skype CreditFree via Skype

Chris Longley

Aramex Australia is an award-winning transport, logistics and courier company, operating with 28 Regional Franchisees and over 800 Courier Franchisees. We provide cost-effective and reliable courier service, while being committed to delighting the customer at the door. At Aramex Sydney, we benefit from being part of one of the world's top four transport and logistics companies, while always retaining the friendly and personal service of a local business. Locally owned and operated, we know our customers and why it's important to offer a consistent, economical and reliable service to businesses both large and small.

Glenn Mackay

BCMC Safety Solutions is a professional safety & compliance company that deals exclusively with the Real Estate Industry. We specialise in the installation and maintenance of residential safety solutions. BCMC is all about making agents lives easier and tenants lives safer. We implement a smoke alarm & safety compliance program for real estate offices all throughout Australia. We work with these offices to maintain smoke alarm compliance and safety standards, to ensure that properties are safe and compliant with the relevant legislation. WHY US?*No off shore call center. Our own people will schedule appointments with your tenants*Photo report of every job, ensuring job completion (not just a certificate)*24/7 Online Agent Portal – access to all property, service, occupant & *invoice info at all times*Fully identifiable & trained technicians*Annual agency safety health check – to ensure the highest level of safety across the entire rent roll*Dedicated agent support phone line Our CommitmentOur commitment is to provide a responsible, comprehensive and excellentservice which is structured with the occupant's safety as our number one goal, while protecting managing agents and landlords from possible litigation. Our WorkSafety is our number one goal. Our professionalism and technology is at theforefront of our organisation. We ensure that all services will be carried outprofessionally and in compliance with all relevant legislation.
David Ciantar

There's a reason why Bedshed have had ONLY 1 franchised store up for resale in the last 9 years, and it's the same reason why Bedshed still have franchisees in the network after 30 years. Ask me why Who is Bedshed? Bedshed has been a retail success story for over four decades. It is a well-established specialist bedding and bedroom furniture franchise with a long history of satisfied customers and successful franchisees. The first Bedshed store opened in Western Australia in 1980 and began franchising two years later. From its quirky beginnings selling waterbeds, Bedshed has grown into the major player it is today, with close to 40 stores across the country. A strong emphasis on product range, first-rate service and product knowledge - coupled with greater purchasing power and advertising effectiveness – has helped establish Bedshed as a leading bedding specialist. With a passion for service and growth, Bedshed continues to lead the market with larger stores, a wider range and a unique style of store presentation. Franchising is a growth area and one of the few which continues to grow – even in times of recession and the Covid crisis. Operating a franchise doesn't carry the same risks as an independent might have when starting up. That's because franchisees have a proven business model, access to a well-known brand, bulk purchasing power, group marketing support and practical advice from a knowledgeable and experienced management team. Independent business owners on the other hand, quite literally fly solo. Bedshed franchisees enjoy the benefits of big business, but with the flexibility that comes from running their own show. Why Bedshed? -Firstly, the product range and business model are a proven success. -Secondly, the business' operations and procedures are already well established. That means Bedshed franchisees - unlike start-ups - are off and running from day one. -Thirdly, the numbers speak for themselves with average revenue across our Victorian stores of over $3.4mil and an average net profit of over 12% after wages. -Last but not least, Bedshed Franchise partners and Bedshed Franchisor collaborate for success. When it comes to the important decisions like, what furniture range do the stores carry, what price points to set and what advertising needs to happen, the franchise partners are there to make the important decisions. We collaborate for success. With only 1 franchised store up for resale in the past 8 years, Bedshed must be doing something right
Greg Prussia

Join over 800 successful Franchise Partners across Australia Looking for a franchise business that offers fantastic opportunities for growth, freedom and financial success? Discover the exciting benefits on offer as a CouriersPlease Franchise Partner - and build a business that lets you thrive. With over 40 years of experience and more than 800 franchise partners across our vast Australian network, you'll be joining an established and award-winning franchise brand with a huge base of existing customers. The specialists in eCommerce and small parcel deliveryCouriersPlease is a renowned and trusted name within the booming eCommerce space, with a proven track record of success in parcel delivery for the online retail sector. With a network coverage that spans 95% of Australia, our extensive reach means we can offer more opportunities to our Franchise Partners across the country. In fact, we've got exclusive territories in every major Australian centre. The freedom you want, the support you needBy becoming a Franchise Partner with CouriersPlease, you can enjoy the freedom and independence of running your own business, while benefiting from the support, advice and guidance from our extensively experienced team. Scale up by developing your own network of drivers, maximise your earning potential in the way that works for you and create a business that supports you and your family in the long-term. A personalised approach to help drive your successWe take pride in the strong and supportive relationships we develop with our Franchise Partners. In turn, our courier partners enjoy positive and personalised relationships with our customers, ensuring a better outcome for everyone. When you join the CouriersPlease franchise network, you'll become part of a close-knit team that's here to help you grow, learn, develop and thrive - so you can enjoy the most success in your franchise journey.
Ziggy Maravic

In operation for over 15 years, DeckSeal has invigorated the decks of many relieved homeowners. Brian and Danielle, have spent many years maintaining and cleaning decks, and use the most up-to-date skills and knowledge to provide quality workmanship. While many DIY businesses readily offer cheaper solutions to deck maintenance, in the long run it rarely provides a long-lasting effect. Rather many coats of stain or oil can turn the deck into a monstrosity of weathered, tired-looking timber. Timber needs TLC to be restored properly, something here at DeckSeal we provide readily. Australian elements mean decks are subject to rain, hail and blistering heat, often in the same day here in Melbourne! Our methods provide relief against fading, cracking and peeling, allowing your timber to shine and be restored to its former glory without using expensive and arduous methods that allow you the use of your deck within days of treatment. Using the highest-quality tools and products, together with exceptional knowledge of decks and restoration processes, means that DeckSeal have provided a niche market skill with boundless satisfied customers - just see our testimonials! We will work with you to bring your decking back to life! Please contact us via phone or email to begin the process of becoming a DeckSeal Franchisee.
Danielle Burgess

Access a $3.9 billion industry by becoming a Dream Doors Kitchens franchisee. Did you know the kitchen renovation market in Australia is now worth $3.9 billion annually? This is your chance to discover the security of an always-in-demand industry while joining one of Australia's fastest-growing franchises. Industry leaders in kitchen renovationsInnovation is key for market-leading businesses like Dream Doors Kitchens (DDK). We are the pioneers of the DDK facelift, which is now well-established in our offerings. This innovative process offers a simple, sustainable and cost-effective way to refurbish kitchens without scrapping the entire space. Instead, we re-face all the cabinets with high-quality doors and drawers, and replace other elements like splashbacks, benchtops, and handles. This process is backed by a sensational network of high-quality Nationally Approved Suppliers. Our major national suppliers Tesrol, Polytec, Caesarstone, Corian, Lincoln Sentry, Nover, Hafele and Blum offer our franchisees a competitive advantage, allowing them to maintain higher margins on what they sell and deliver. This includes proudly Australian-made doors, panels, and laminate benchtops. A business model that sets you up for successSince launching in Sydney in 2014, DDK has grown significantly. As of June 2022, there are 33 franchises across Australia with 2022 revenue in excess of AUD $34,000,000. Our award-winning business model means that new members of our network can skip the hard parts of starting a business, with full support nationally from a dedicated Head Office team. From customer engagement and marketing, to supplier relationships and installation methods, our training and systems mean the tools for success are at your fingertips. Sought-after servicesHaving a new kitchen will never go out of style, which means you'll always have customers seeking your offerings. Not only that, leveraging our reputable brand name means you can access an existing customer base that already trusts in the service you provide. People are investing more and more in their home environments, and you have the chance to make a real difference in their lives by delivering DDK's friendly and affordable service. Ready to start your Dream Doors Kitchens' journey? Our supportive network can't wait to welcome you. Reach out to us today. Testimonials"The support has been great – not only in terms of training, but also with marketing. When running a business, I love being able to use tried and tested systems. Also, the brand is very well established. I've generated a good response running local promotions because people know and trust the brand." - Scott Morrison, Dream Doors Sydney Eastern Suburbs and Lower North Shore. "The best thing about the Dream Doors business is that we're actually solving a real problem for our customers. Being able to get out there and sell something that you know is a value proposition for the person that you're talking to – I think that is the best part of the business. Having your own company and being able to be a part of the entire process is another great thing about the Dream Doors business. After having worked for other people for so many years, I was ready and excited to embark on my own venture." - Tien Stafidas, Dream Doors St George and Sutherland Shire and Illawara. "I had been in the car industry for 25 to 30 years, and I just felt there was a need to do something different. A very good friend of mine was in Dream Doors at that time and he was setting his sights on bigger horizons in the Dream Doors family, and he offered me his franchise to purchase. So, I took him up in his offer and I've been here ever since. I love the interaction with people. I love going into people's homes, looking at their tired, old kitchens and transforming them into something that looks really smart. I always liken it to a show home kitchen because it makes that much of a difference. And it gives me a big buzz, you know, it can transform somebody's life." - Brett Campbell, Dream Doors Melbourne North
David Roberts

Welcome to Australia's most purpose driven franchise system. We believe in making our businesses and Australian communities safer through the reduction in the dependence of Illicit Drugs and Alcohol which is rapidly destroying lives. At Drug-Safe Communities, everyone from our owner, support team, franchisees and their families passionately believe in 'why' we exist and do what we do. Our 'why' is to create a safe, happy and vibrant future for our communities, so that people can go about their lives with purpose and fulfillment. We do this by empowering and skilling our franchisees, through our years of expertise in the industry, to deliver cutting-edge Alcohol and other Drugs (AOD) screening programs and other services for local businesses (our clients) which lead to a Drug-Safe Certification. Our clients, in turn, inherit safer workplaces, become more productive and profitable and become an employer of choice because they put their employees and communities first.We proudly believe that our profitable franchise model is like no other because our franchise partners have the opportunity to change lives. A person affected by the misuse of Drugs and Alcohol can destroy other lives, but we know that if we can help that person through our model, that person can also become a positive change-agent for their communities. Almost 20 years ago, our parent company, Drug-Safe Australia was born out of a tragic personal loss through drugs which subsequently led to the realization that very few community leaders and business owners understood the consequences of "turning a blind eye" to Australia's most significant social challenge. After pioneering and becoming the dominant private AOD screening service within Australian business communities, we believed that a better solution existed. Our passion shaped the creation of Drug-Safe Communities, Australia's most purpose driven franchise system which gives our franchisees the ability to address the ever-growing misuse of Drugs and Alcohol at workplaces, but with a unique opportunity to become a change-agent in their communities. At the core of it all, we are a proudly Australian owned 'mobile' Workplace AOD screening franchise that helps our businesses and communities become Drug-Safe and enables us to leave a legacy in this world.

Aaron Chowdhury

Established in 1992, Expense Reduction Analysts (ERA) is one of the world's leading consultancy organisations specialised in cost optimization and supplier relation management, by delivering Value through Insightᵀᴹ to clients in both the private and public sectors. ERA is the winner of the Global Franchise Awards' Best Business Franchise for three consecutive years 2020, 2019 & 2018. With more than 700 consultants operating in over 35 countries, the award-winning business boasts an international expertise whilst simultaneously offering a local presence to clients. Through deep industry knowledge and expertise across a wide variety of expense categories, ERA adds value to organisations by advising on industry-specific best practises, reducing costs and ultimately delivering tailored solutions to benefit business health and growth. Some of ERA's core expense categories include Banking and Financial Services, Insurance, Corporate and Administration Support Services, Logistics and Distribution, Energy and Utilities, Medical and Pharmacy, Facility and Property Management, Maintenance, Repair and Operating Supplies (MRO), Personnel and HR Services Delivery as well as Information & Communication Technology (ICT). As an Expense Reduction Analysts franchisee, you will help your clients to optimise their overhead expenditure and create opportunities for further growth while also minimalising their risk through our No Savings, No Fees business model. We offer you the best of both worlds: the freedom, flexibility, job satisfaction and control of being self-employed combined with the global brand, international network, proven business model, systems training and backup support you need to grow a profitable and successful business. If you have a proven track record in leadership roles or management positions, possess excellent communication, sales and negotiating skills, or can demonstrate high levels of expertise in a specific sector or expense category, then we want to talk to you about operating your cost management consultancy with Expense Reduction Analysts.
David Rounsevell